Advanced cooling
Our liquid cooling system is second to none. Our TMS machine can be run all day, and night, without the need for long pauses or the need to shutdown.
FDA cleared
Our TMS machine is FDA cleared for the treatment of MDD or Major Depressive disorder.
Control via laptop
A CloudTMS certified laptop is included with your purchase. Easily control the TMS machine & manage patient session data using intuitive software.
Modular & portable
Need to change TMS rooms or move the machine to another office. No problem! Our portable and modular TMS machine was designed for easy transportation.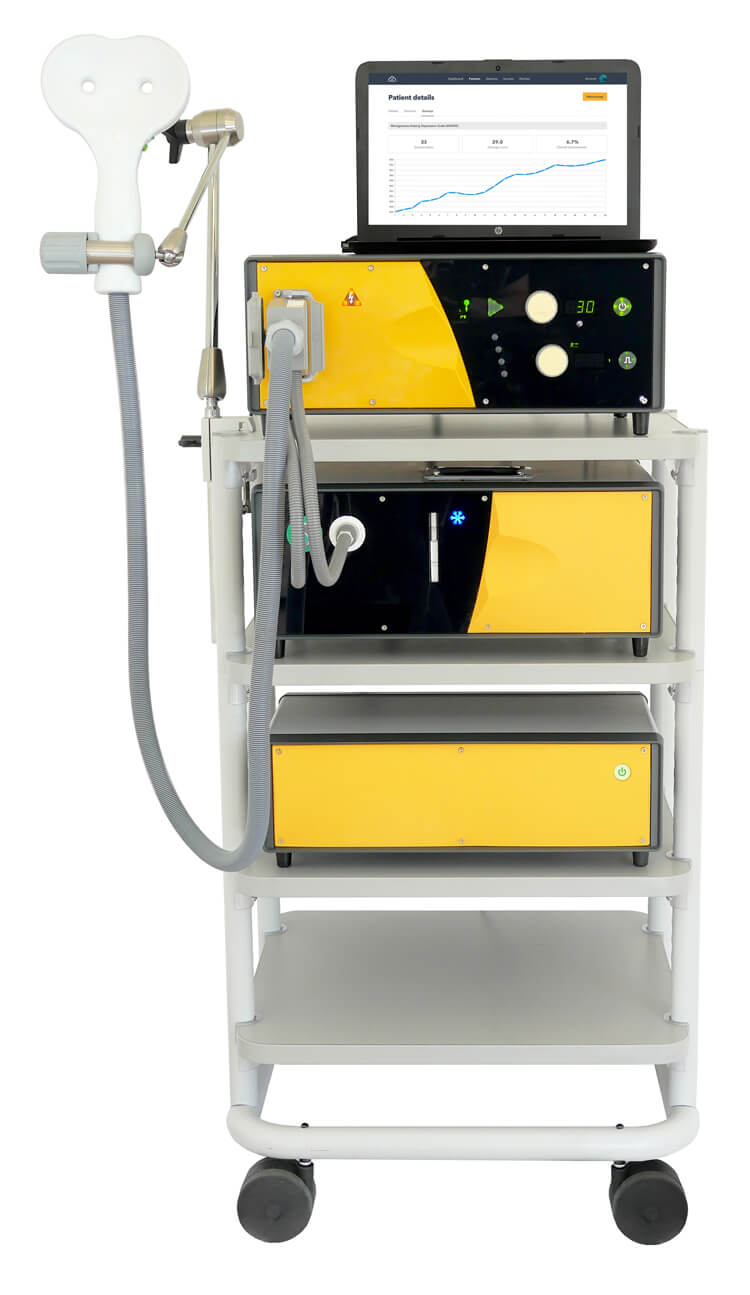 Extended warranty
Get peace of mind knowing that your equipment is covered. Get additional years of extended coverage at an affordable price.
Secure backup & sync
Sync & backup data in real time without lifting a finger. Our CloudTMS+ platform will keep all of our TMS devices in lock step.
Thin & ergonomic coil
Designed for superior focality and patient comfort, our coil's unique thinner design can be moved freely about and manipulated in a number of ways.
Powerful
Theta burst capable with frequencies up to 100 Hz our device is no push over. Our coil's output at max power is approximately 1.7 teslas with field depth up to 5.4 cm.
Purchase & setup
We support you through purchase, training and the life of your machine.
Purchase
Purchase our machine online, over the phone or by email.
Delivery
The CloudTMS machine is delivered to your practice on a date of your choosing.
Training
A certified trainer conducts training on location with your staff.
Human support
Call our number and talk to one of our in-house technicians, not a machine.
Ready to purchase a CloudTMS?
Order online and we'll be in touch with the next steps.